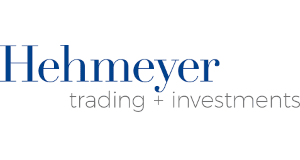 Hehmeyer – Crypto Hedge Fund
Hehmeyer
Hehmeyer is a fund manager based in Chicago, IL and was founded in 2007 by Christopher Hehmeyer. Heymeyer runs the H+ Digital Investments fund which invests in cryptocurrencies.
Hehmeyer Info
Address
601 S. LaSalle Street, Suite 200
Chicago, IL 60605
United States
Phone: 1 3123274000
Website: https://www.hehmeyer.com/
Hehmeyer
Leadership: Christopher Hehmeyer, CEO Peter Keenan, Director
Founded: 2007
Type: Digital asset hedge fund
Want more detailed information on Hehmeyer and more than 180 additional crypto hedge funds and VC funds? Download the Crypto Fund List!
Want more detailed information on Hehmeyer? Get 30+ categories of information on Heymeyer and more than 180 crypto hedge funds and crypto VC funds in the crypto fund list.

 Company Address

 Phone/Fax

 Website URL

 Company Leadership Including Emails

 Assets Under Management

 Company Email

 # of Employees

 Date Founded

 Additional Fund Information