Crypto Fund Performance Awards

The Crypto Fund Research Performance Database is used to determine the award winners listed below. Winners are selected based on performance data, net of fees, provided to Crypto Fund Research for the various award categories.
Crypto funds wishing to be eligible for future awards can sign up here.
Access to the performance database and individual fund returns are restricted to accredited investors and qualified clients. Sign up here.
2023 Crypto Fund Performance Awards
#1 Top Performing Crypto Fund, Overall
Q1 2023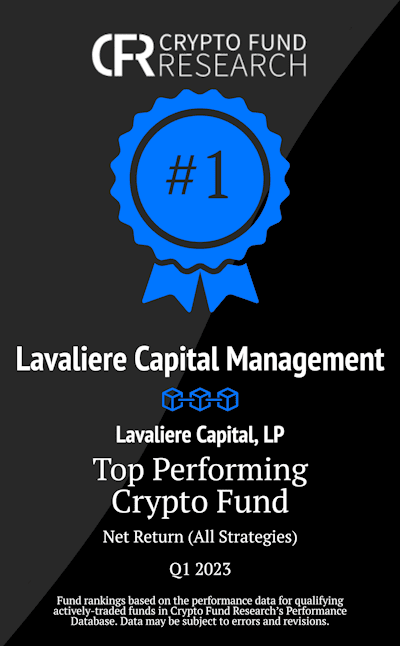 Firm: Lavaliere Capital Management
Fund: Lavaliere Capital, LP
#2 Top Performing Crypto Fund, Overall
Q1, 2023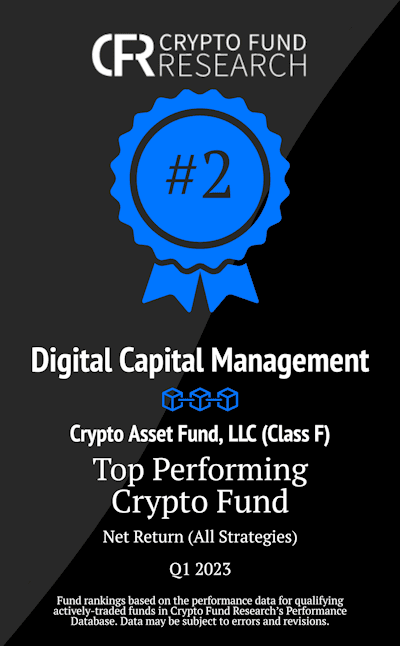 Firm: Digital Capital Management
Fund: Crypto Asset Fund, LLC (Class F)
#3 Top Performing Crypto Fund, Overall
Q1, 2023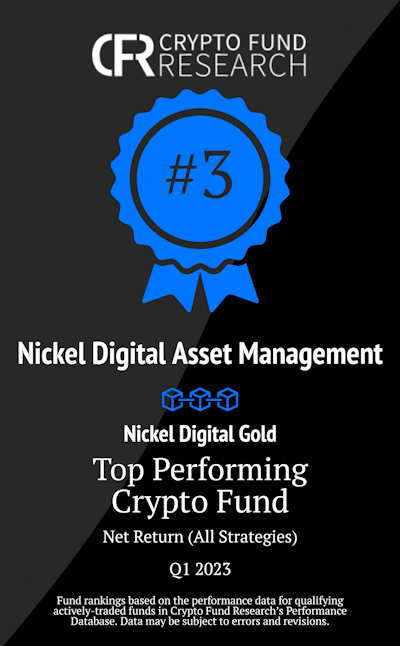 Firm: Nickel Digital Asset Management
Fund: Nickel Digital Gold
#1 Top Performing Crypto Fund, Fund of Funds
Q1 2023 Net Return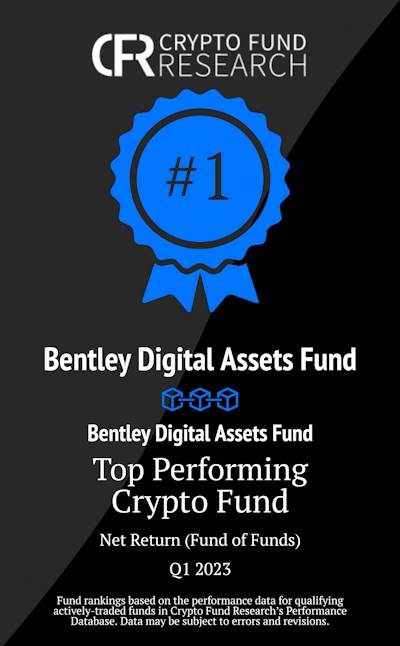 Firm: Bentley Digital Assets Fund
Fund: Bentley Digital Assets Fund
#1 Top Performing Crypto Fund, Quant/Arb
Q1 2023 Net Return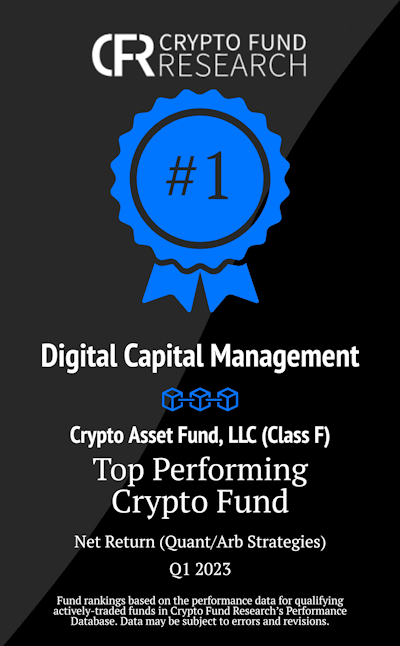 Firm: Digital Capital Management
Fund: Crypto Asset Fund, LLC (Class F)
#1 Top Performing Crypto Fund, Long-Only
Q1 2023 Net Return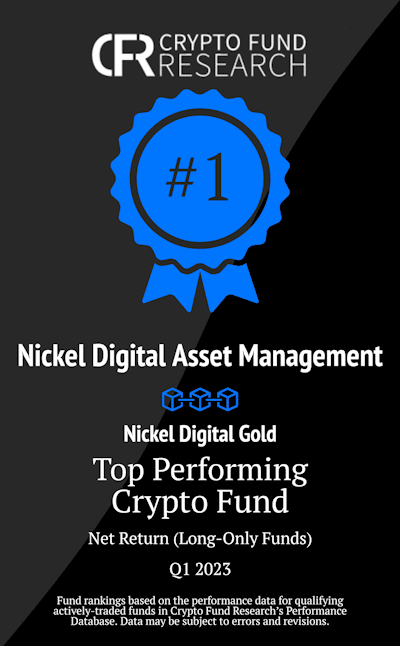 Firm: Nickel Digital Asset Management
Fund: Nickel Digital Gold
#1 Top Performing Crypto Fund, Multi-Strategy
Q1 2023 Net Return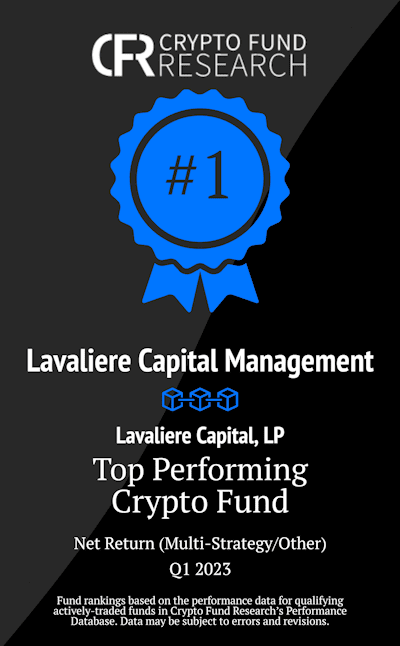 Firm: Lavaliere Capital Management
Fund: Lavaliere Capital, LP
#2 Top Performing Crypto Fund, Fund of Funds
Q1 2023 Net Return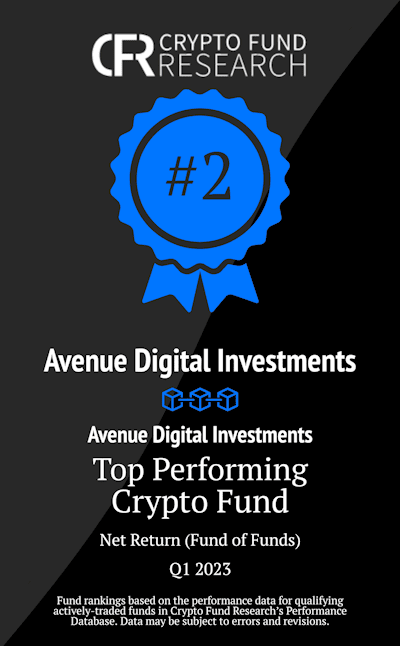 Firm: Avenue Digital Investments
Fund: Avenue Digital Investments
#2 Top Performing Crypto Fund, Quant/Arb
Q1 2023 Net Return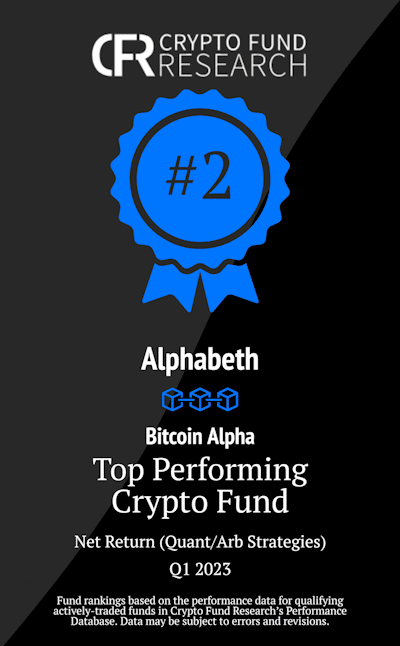 Firm: Alphabeth
Fund: Bitcoin Alpha
#2 Top Performing Crypto Fund, Long-Only
Q1 2023 Net Return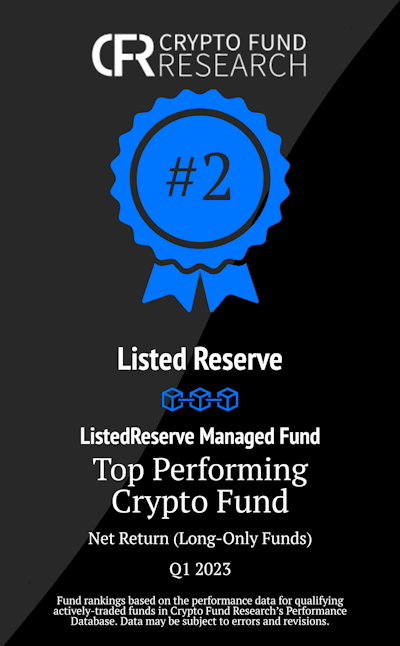 Firm: ListedReserve
Fund: ListedReserve Managed Fund
#2 Top Performing Crypto Fund, Multi-Strategy
Q1 2023 Net Return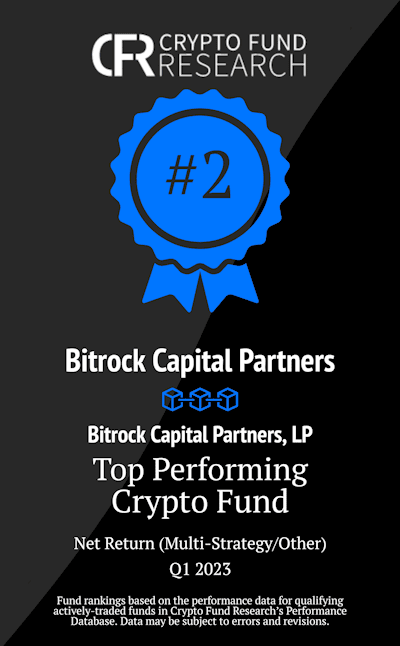 Firm: Bitrock Capital Partners
Fund: Bitrock Capital Partners, LP