The Venture Funding Finder
800+ Crypto Funds
3,800+ Portfolio Investments
2,200+ VC and Hedge Fund Employee Profiles
The Venture Funding Finder is the ultimate tool for blockchain and crypto startup founders looking to connect with crypto VCs, hybrid funds, and hedge funds.
The Venture Funding Finder is designed specifically for blockchain founders and entrepreneurs looking to get into the deal flow of leading crypto venture capital funds and hybrid crypto funds. Membership includes unlimited access to our downloadable Crypto Fund List as well online access to our easy-to-use and fully filterable online database.
Venture Funding Finder Features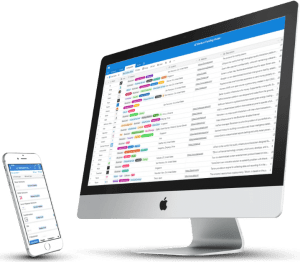 Download Data in Excel Format

  Online Access to Performance Database

  800+ Crypto Hedge Funds and VC

  2000+ Crypto Fund Employee Profiles

  Data on 3,800 Blockchain Investments

  50 Columns of Data per Fund

  Easily Search, Sort, and Filter

  Designed for Blockchain Founders

  Get in Crypto VCs' Deal Flow

  24/7 Online Support

Founders and Entrepreneurs
Funding for blockchain startups has become increasingly competitive. The Venture Funding Finder is designed specifically to help founders insert their startup into the deal flow of leading crypto, and traditional, venture capital funds.

Service and Data Providers
Crypto funds continue to launch at an impressive rate. Though designed for founders, the downloadable and online crypto fund databases are also an ideal solution for service providers targeting crypto funds.

Fund Managers
Own or operate a traditional fund or crypto fund? The Venture Funding Finder is a great way to stay on top of what other crypto fund managers are doing. For maximum competitive intelligence, sign up for the performance database.

Research and Consulting
The crypto world moves quickly. This is particularly true for the crypto fund space. The Venture Funding Finder's online database is the premier tool for conducting research on crypto fund investment managers.
What's included in the Venture Funding Finder?
The Venture Funding Finder includes:
Unlimited downloads of the Crypto Fund List
Full online access to the Venture Funding Finder database of 800+ crypto funds, 2,000+ fund employees, and data on 3,800 fund investments in blockchain companies
24/7 online support
How can I pay?
You can purchase via most major credit cards or PayPal.
How do I know your info is reliable?
We have been researching hedge funds, venture capital, and other alternative investment funds since 2007. We are now the world's largest provider of data on crypto funds and our research has been featured in more than 100 financial publications including CoinDesk, Blooomberg, Forbes, The Wall Street Journal, and MarketWatch.
See for yourself by trying the demo:
When was the data last updated?
We are constantly updating our database with new funds, updated contact info and stats, and adding new categories of information to our list.
Updates are posted at least every 30 days.
What other services do you provide?
While our Venture Funding Finder is specifically designed for blockchain and crypto startups, it is used by funds, research groups, and service provider. You can also view our other products:
The Crypto Fund List
The Crypto Fund List is our original tool providing comprehensive data on crypto funds. Delivered as an Excel download, the Crypto Fund List has served more than 1,000 individual and institutional clients since 2017.

The Crypto Fund Performance Database
Available exclusively to accredited investors and qualified purchasers, the Crypto Fund Performance Database is a first of its kind institutional-quality database that provides detailed performance info for more than 250 crypto funds.

Consulting Services
Through our consulting division, we have provided a variety of financial institutions, research groups, news organizations, and universities with detailed market intelligence on the crypto investment space. While our three product offerings provide a  comprehensive view of the industry, we can provide select clients with even more in-depth intelligence and analysis.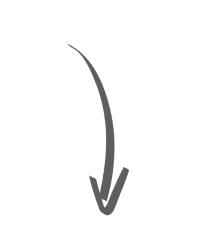 Have a question about the Venture Funding Finder or other products?
Crypto Fund Research
18 Bartol Street, Suite 1240
San Francisco, CA 94133
1-800-398-3140
For fastest response, please email us using the form above or text us at 800-398-3140