PRODUCTS
Crypto Fund Research provides three industry-leading data products covering more than 750 crypto hedge funds, hybrid funds and venture capital funds.
Downloadable Crypto Fund List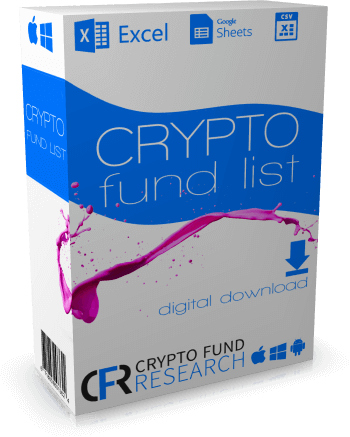 The Excel-Based Crypto Fund List is the most comprehensive and most purchased list of crypto funds – anywhere. The list provides more than 50 columns of data on each fund and is perfect for founders, marketers, and third party service providers. The Crypto Fund List has become a mainstay of the industry and is trusted by over a thousand clients since 2017.
A one-time payment and 12 months of free updates make the Downloadable Crypto Fund List an ideal way to start building relationships with crypto funds.
Data last updated: 05/03/2019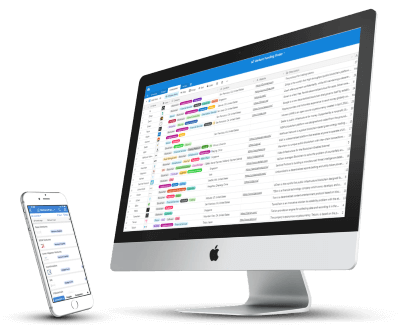 Designed specifically for founders and other entrepreneurs, the Venture Funding Finder takes our Traditional Excel-based list one step further by adding an online searchable form that makes it a breeze to find crypto funds based on several criteria: geographic location, size, number of blockchain investments, similar companies invested in, and more. The map tool let's you quickly zoom in on funds operating in your area.
If you're a founder looking to get into venture funds' deal flow, the Venture Funding Finder is an indispensable tool. The Venture Funding Finder also includes unlimited downloads of the Excel-based Crypto Fund List.
Data last updated: 05/03/2019
Crypto Fund Performance Database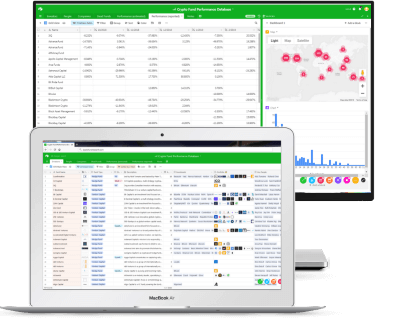 The Crypto Fund Performance Database is the only product of its kind. It includes detailed monthly performance data on 250+ crypto funds dating back to 2016. In addition to performance and fund data provided directly by funds, the database utilizes proprietary algorithms to provide estimated performance data for hundreds of funds not publicly providing performance info. The Performance Database also includes access to the Venture Funding Finder and Excel-Based Crypto Fund List.
* The Crypto Fund Research Performance Database is only available to qualified purchasers and accredited investors.
Data last updated: 05/03/2019
Excel-Based Crypto Fund List
Excel-Based Crypto Fund List
The leading downloadable database of crypto funds
 More than 750 Crypto Funds
Download to Excel
50 Categories of Information
Portfolio Holdings
12 Mo. of Free Updates
24/7 Customer Support
Venture Funding Finder
Easy online search helps your company in venture funds' deal flows
Crypto Fund Performance Database
Performance Database
The largest database of crypto funds and crypto fund performance
 Includes Unlimited Downloads of Excel-based Crypto Fund List
 Includes Full Access to Venture Funding Finder
Reported and Estimated Performance Data on More than 250 Crypto Hedge Funds and Venture Capital Funds
 Investor Fund Data Including Lockups, Hurdles, Min. Investment and Due Diligence
No Commitment. Cancel Anytime
 Priority 24/7 Customer Support