Venture Funding Finder Demo
The Venture Funding Finder is designed specifically for startups looking to get their company in the deal flow of venture capital and other funds investing in blockchain and crypto startups.
Each Venture Funding Finder membership includes unlimited access to our downloadable Crypto Fund List as well as online access to more than 800 crypto funds, 2000+ employees, and more than 5,000 investments in blockchain companies.
We are confident you will find the Venture Funding Finder to be an indispensable tool for your startup as it seeks seed or early stage financing from crypto venture and hybrid funds.
Get Full Access to the Venture Funding Finder Tools

 Full access to the fully sortable and filterable Online Crypto Fund Database

 Visualize funds with full access to the Crypto Fund Map Tool

  Unlimited access to the downloadable Crypto Fund List, in Excel Format
Get full access for just $487/yr
Online Crypto Fund Database
The Venture Funding Finder includes full access to the Online Crypto Fund Database. For best results, view on laptop or desktop computer.
Note: The demo contains a limited amount of funds (and related companies/people). Some demo version functionality is also limited and does not contain recent updates.
Sample Crypto Fund List
The Venture Funding Finder includes unlimited access to the downloadable Crypto Fund List ($387 value). You can download a sample of this list below: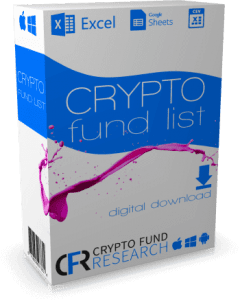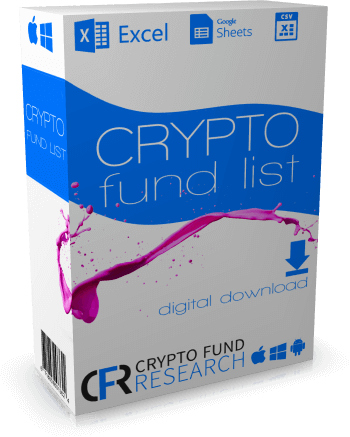 Crypto Fund List Sample (3419 downloads)
Full access for just $487/yr